RIP

Dan Sicko: A True Techno Rebel

August 28, 2011 ☼ Detroit ☼ Music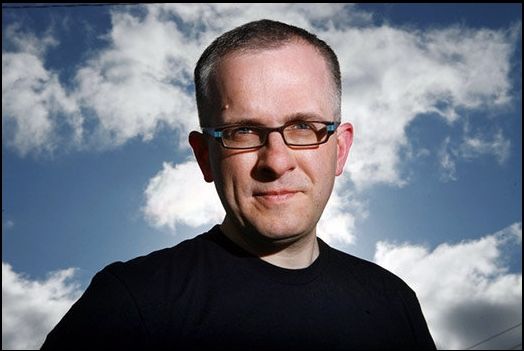 I'm incredibly saddened to learn Dan Sicko, husband, father and author of the hugely influential history/hagiography of electronic dance music Techno Rebels passed away today after fighting the vicious cancer ocular melanoma.
You can read more about Dan's medical struggle here: http://mattsicko.blogspot.com/
Many people who knew Dan, either through his work in music or the online advertising world, only found out he was sick very recently; he faced his illness bravely, without making a public fuss about it.
Admirably, many who have had their lives touched by Dan's work and spirit have joined together to stand by his wife Amy and daughter Anabel and help defray costs of his hospice care and other outstanding medical expenses.
You can donate to help the Sicko family here: http://www.gofundme.com/DanSicko
Dan's book that remains, for me, the defining work on electronic music in America, and getting to know him better revealed a patient and caring guy.
I met Dan several times after coming into contact with his work very early in my career as a journalist, listening on the 313 list and trying to soak up every slice of information I could about electronic music.
When I was in town every year for DEMF, I'd get in touch with Dan and try to rendezvous and chat about music. Every time, he wasn't the slightest bit irritated a fan would try and track him down and seek his thoughts and opinions on what was important or interesting to him.
It was only later that I learned Dan was working at Organic, coincidentally also involved in the wooly world of digital advertising. Dan's name inevitably brought out good cheer in people who'd worked alongside him, which wasn't surprising at all.
I last saw Dan in May, when he was hanging out in the Ghostly International tent at the festival, signing copies of the new, expanded edition of Techno Rebels. I joked I'd take a few, because, like most of my favorites they have a habit of getting pressed into friends arms with "you have to read this!" and not returning.
If you haven't read it, it's a must for any serious music fan. Purchase the new edition here.
Please consider helping Dan's family; here's the link again.
Consider how deep the void he left behind, yet how wide he spread electronic music's message.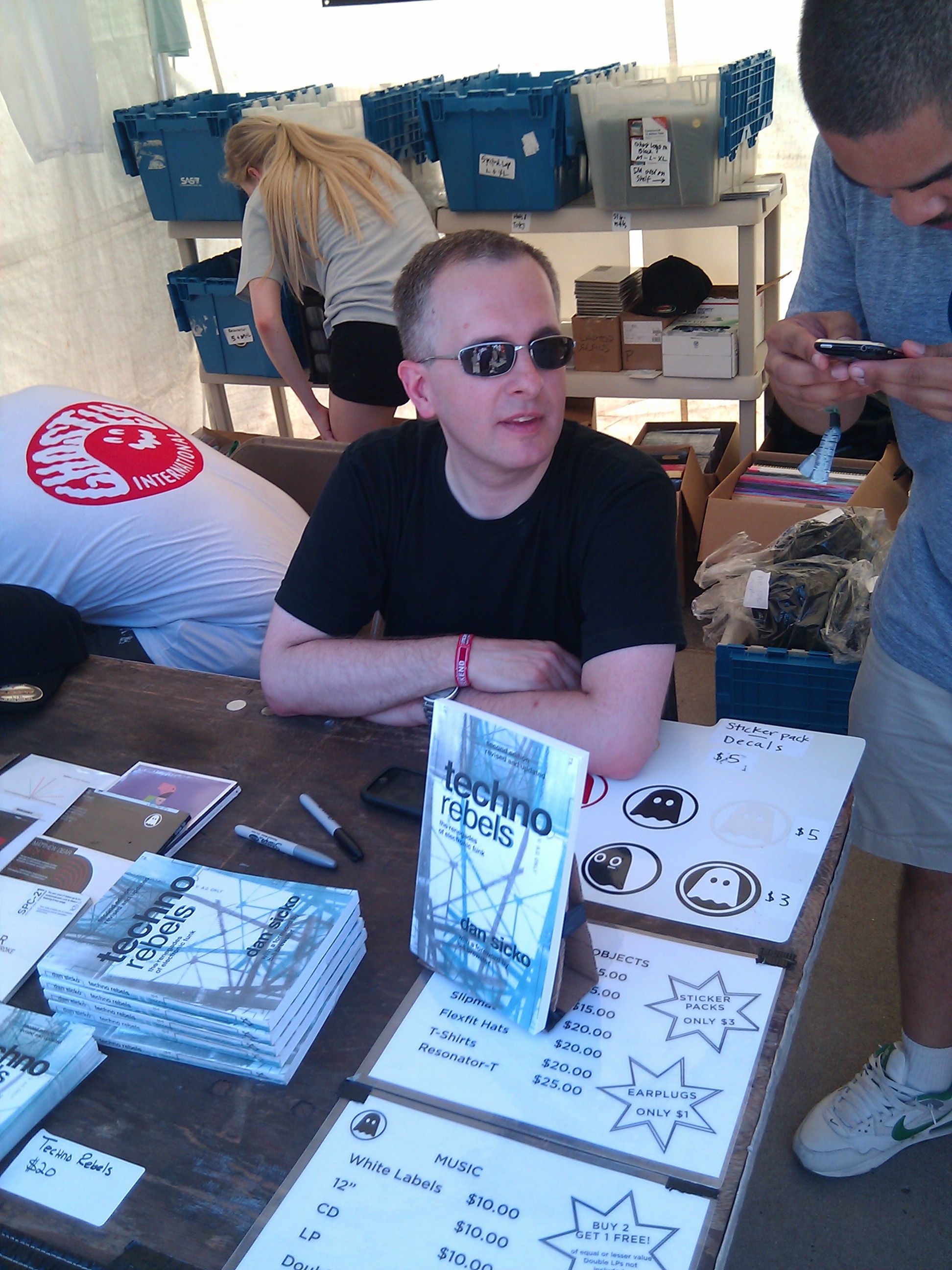 Here's Dan, in the Ghostly booth at Movement 2010.